| | |
| --- | --- |
| Dates: | 30 April 2021 to 4 May 2021 |
| Times: | 11am- 5pm |
| Email: | meg.wroe@mac.com |
Artists Annie Taylor, Clair Mayrick, Bev Sage and Meg Wroe return to the Pie Factory with Neon Blue Tales 2021. Using paint, print, mixed media, textiles,  spoken word and poetry, their work complements each other while transforming the space into a place of wonder.
Annie Taylor
Annie Taylor creates illustrative and 3D work around Fairy Tales old and new, from tiny Lost Rabbits to large scale Carnival Cutouts.
Instagram: @whistabletail
Linktree: linktr.ee/whitstabletail
Clair Meyrick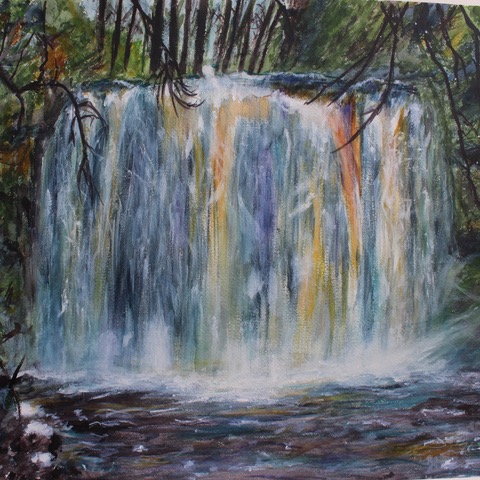 Clair Meyrick is a published poet and accomplished live performer.
She started making art four years ago and is entirely self taught. She now exhibits her work regularly. Taking her inspiration from the natural environment, her work is striking and bold. She constantly experiments with media, colour and form.
Instagram: @houseworkaverse
Bev Sage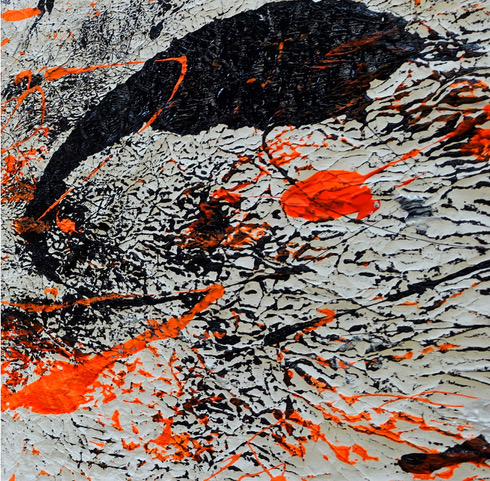 Bev Sage is a London-based artist who works with print, performance and sound.
With a background in music, film and photography she uses a multi-disciplinary approach to echo the spontaneity and raw energy of action painting. Her work contains layered gestural marks, underpinned with a lyrical rhythm, that reflects the universal abstract of graffiti-plastered urban landscapes.
Instagram: @bevsage
Website: bevsage.com
Meg Wroe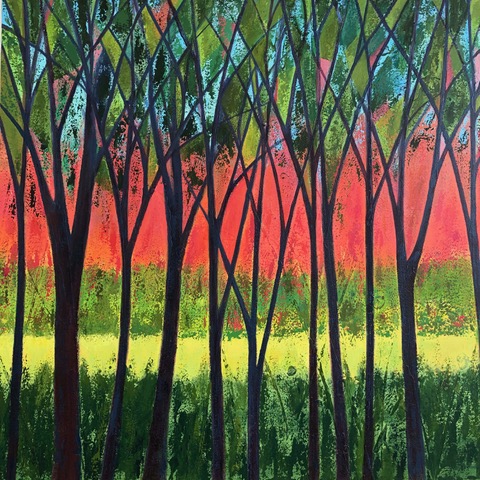 Meg Wroe paints on canvas, wood or slate  capturing a sense of wonder in the midst of her urban neighbourhood. She is concerned with the Climate Crisis – the fragility of our ecosystem and air we breathe.
Instagram: @meg.wroe
Website: megwroe.com