From 23 May 2015 to 26 May 2015
10am to 4pm An exciting end of year group exhibition, showcasing the best of the second year photographic students art work. We present a diverse and innovative body of work that reflects the up and coming artistic community of Margate. Selected work will be for sale.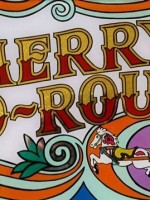 From 28 May 2015 to 3 June 2015
Herding Cats is a show from a group of artists with nothing much in common: Waltzers & Winkles is some of the same artists working to a common theme.
From 5 June 2015 to 17 June 2015
11.00am to 4.00pm There will be a private viewing on Thursday 4th June at 6.00pm to 8.00pm all are welcome. The Visual Arts Department at East Kent College in partnership with Pie Factory Margate invites you to the Annual Exhibition showcasing work from artistic subject areas including Media, Art, 3D Design, Graphics and Photography. Visual Arts Programme Area […]