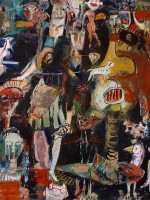 From 20 March 2015 to 31 March 2015
Open 11.00am to 5.00pm dailyPaintings peppered with nocturnal characters emerging from the subconscious. In oil and collage she explores the absurd, juxtaposing the savage and wry, revealing inner and outer space from a feminist point of view.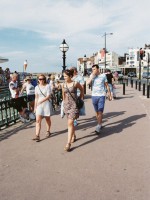 From 3 April 2015 to 7 April 2015
10am to 4pm A photography exhibition featuring the work of three Kent based photographers. Each artist will showcase their current body of work which reflects their own individual style and personality.
From 9 April 2015 to 15 April 2015
The exhibition opens on 9th April from 2.00 to 5.00pm Then continues from 10.30am to 5.00pm daily Each day there will be an opportunity to meet one of the artists exhibiting and discuss their work. An exciting exhibition of original prints including etchings, screen prints, collagraphs, linocuts and lithographs by artists from the Richmond Printmakers […]