| | |
| --- | --- |
| Dates: | 14 April 2022 to 20 April 2022 |
| Times: | 10.30-5.30 daily |
| Email: | ohmalonesart@gmail.com |
A trio of Kent artists have joined together to debut their latest paintings, prints, sculptures, ceramics and textiles. Each piece is designed to warm the soul and celebrate the feeling of joy or nostalgia.
The idea was simple, a celebration of summer holidays, of days out with friends. There is something for everyone to enjoy at this exhibition. So many people in 2020 have missed so much and 'Margate We Missed You' is a way for visitors to join in the merriment of Spring and Summer and all things art.
The bolder colour palette from David's upcycled pieces and prints, set alongside the soft and soulful pottery and pencil pieces from Angela's studio perfectly compliment paintings by Steffany. Some of her painted poolside reflections are so inviting you could dip your toe in them! Other pieces will showcase a more experimental approach with layered  brush strokes with drips a plenty. The materials, methods and aesthetics from all three artists vary so much yet compliment one another so beautifully – it's not often a collection like this is all in one place.
Memories like watching the change in hues on the sands of your favourite beach, or remembering a cheeky pop of colour from wearing  your sunniest shades to see a friend. This is what Angela, Steffany and David have been working on together, to celebrate in full colour.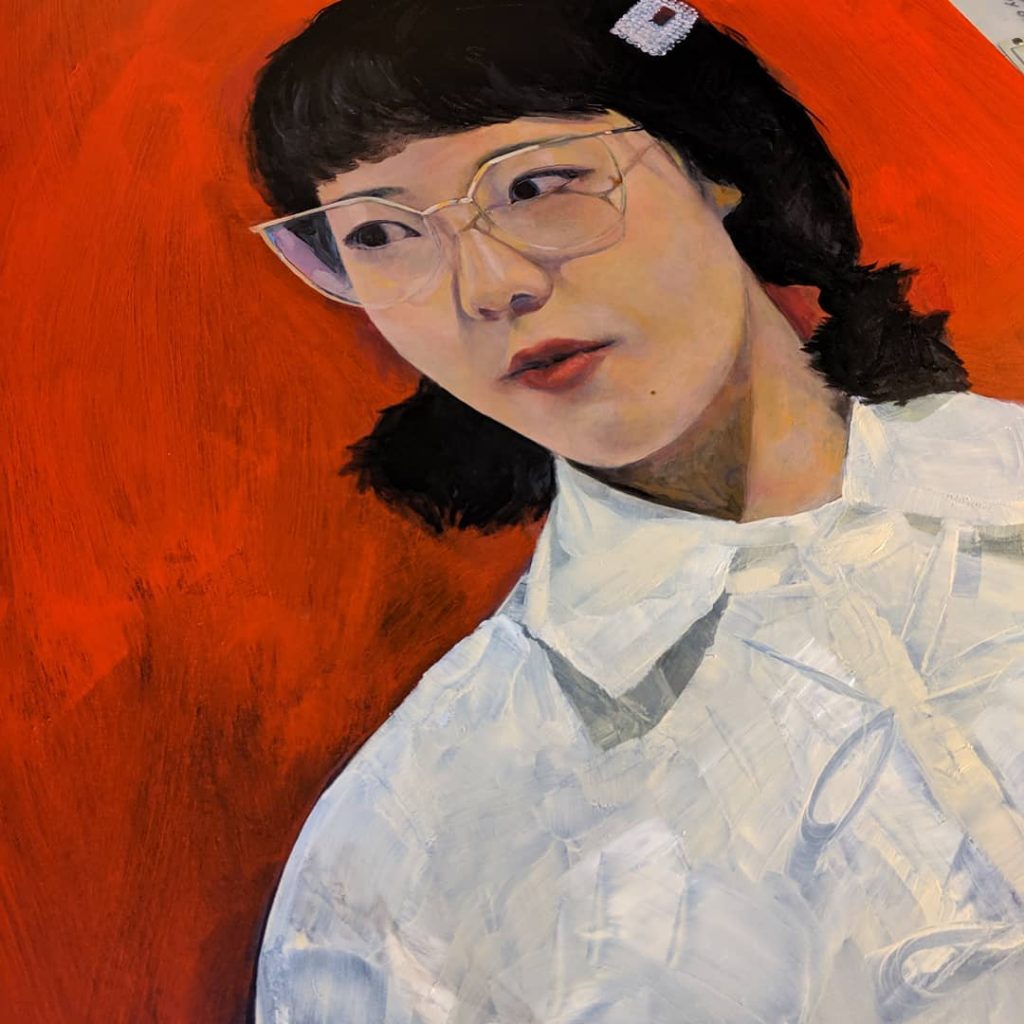 Angela
Angela Malone has lived and worked as a well established artist in Margate for most of her life. Her affinity with the iconic seaside town can be felt in each and every piece she has made for the show. Having regularly taught watercolours at the Turner Contemporary and spent many a day on the coast of Margate, Angela has a wealth of memories to draw from. She has saved her best work for 'Margate We Missed you'. Taking inspiration from artists like Grayson Perry and J.M.W.Turner every piece has a rich narrative and a mix of colours unique to it's individual story.
Website: www.ohmalones.com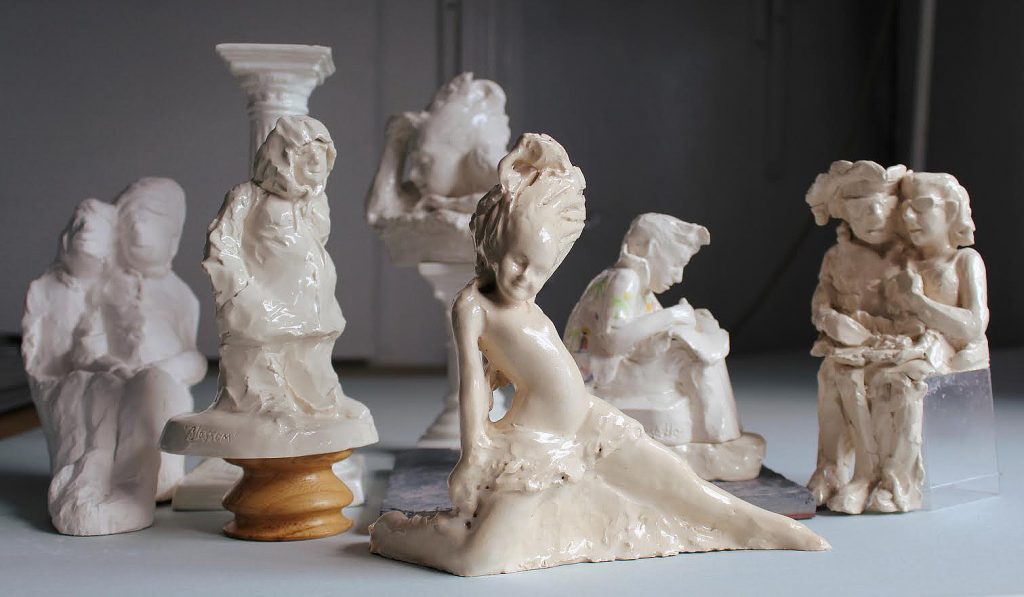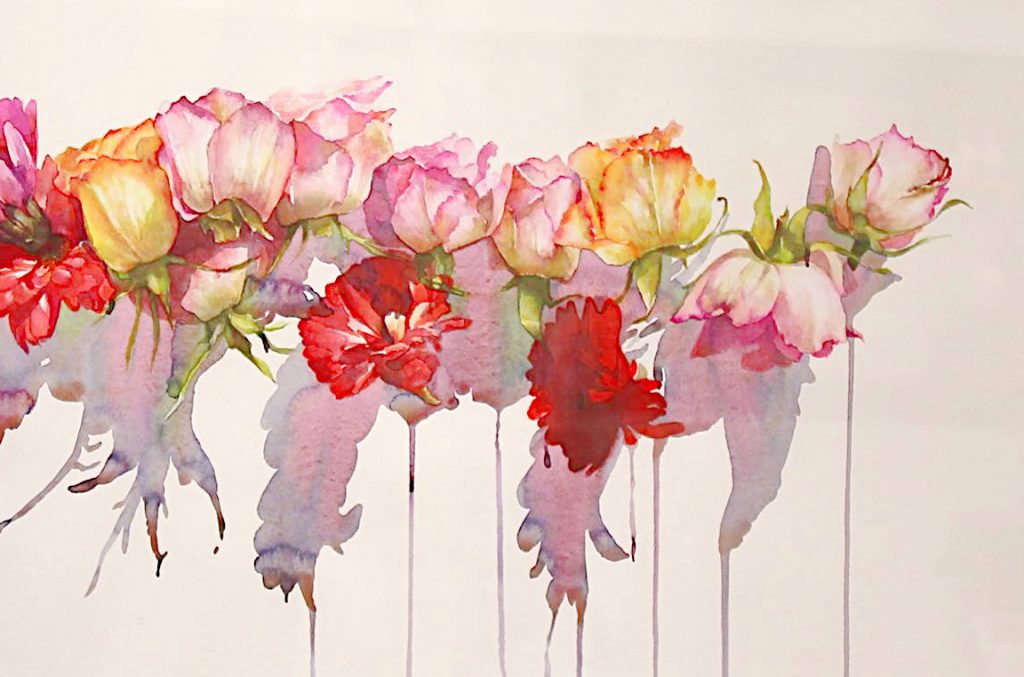 Steffany
Steffany Malone has worked for many years as a portrait artist painting on copper sheet and board. Trained by Angela and having studied at the same University of Creative Arts as Angela, she has also forged a strong reputation locally. Both mother and daughter have seen 2021 as an opportunity to create work that pushes for brighter bolder themes. 'Margate We Missed You'  is Steffany's platform to show fresh techniques, ones not often associated in her portfolio of faces. This is why David was asked to join this exhibition – to keep the quality high and to add a modern twist to work by both Malone ladies.
Website: www.ohmalones.com
Instagram: @ohmalones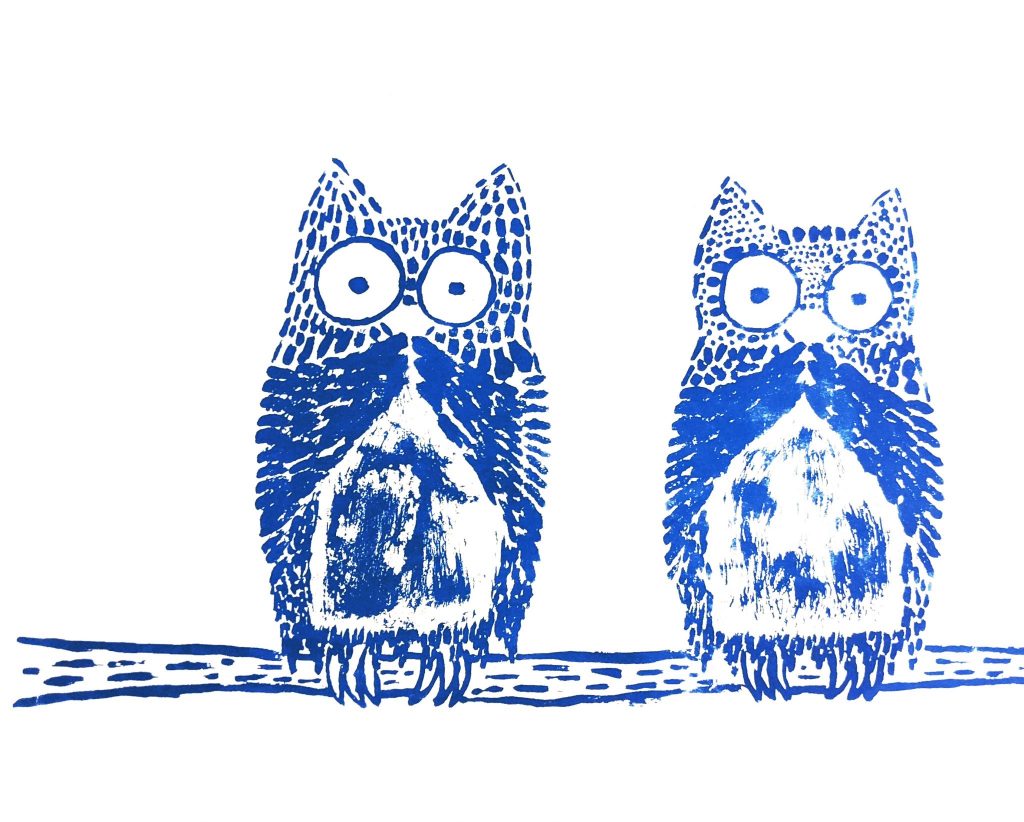 David
David King has an almost fearless approach to the use of colour and a clean and confident printmaking style. Examples of his aesthetic vary considerably depending on which materials and colours speak out to him. The joy of buying a piece he has created is that you know it will be stylish but what will have made it from? You could be treating yourself to a wall piece that began as an antique letterpress tray. You could fall in love with a screen print that has the feel of a 1920's poster, hand finished with  the 'pinkest pink' paint.  Always stylish, never predictable, think vintage with a kick.