| | |
| --- | --- |
| Dates: | 5 October 2023 to 11 October 2023 |
| Times: | 10am to 5pm, opening midday 5th Oct and closing 3pm on 11th October |
| Email: | viktoriyarichardson@hotmail.com |
Get ready to witness the most anticipated solo art exhibition of the year! Viktoriya Richardson the internationally known artist, is back to showcase her latest collection of captivating artworks.
KALEIDOSCOPE will run at Pie Factory Gallery in Margate's Old Town (5 Broad street, Margate, CT91EW) from 5th Oct – 11th Oct 2023, open daily from 10am – 5pm.
Private view is Thursday 5th October from 6pm – 9pm.
Viktoriya Richardson will be available to speak about her work and her love for art. Admission is completely free, so bring your friends and family to experience the creativity!
Viktoriya's original art will be available for purchase. Prints, cards and merch will be available on display for purchase as well.
Viktoriya Richardson is an internationally known artist based in Canterbury,  whose paintings have been featured in solo and group exhibitions in England. Combining her Ukrainian upbringing with a creative drive inspired by the English vibes, Viktoriya Richardson presents bold yet sensitive figurative studies with a confident style and striking use of light and colour. She has also been featured in a national art magazine for her award winning "Best in show" painting of an Amur Leopard.
Don't miss this opportunity to experience Viktoriya Richardson's unique style and creativity. Her artworks are known for their vibrant colours and thought-provoking themes.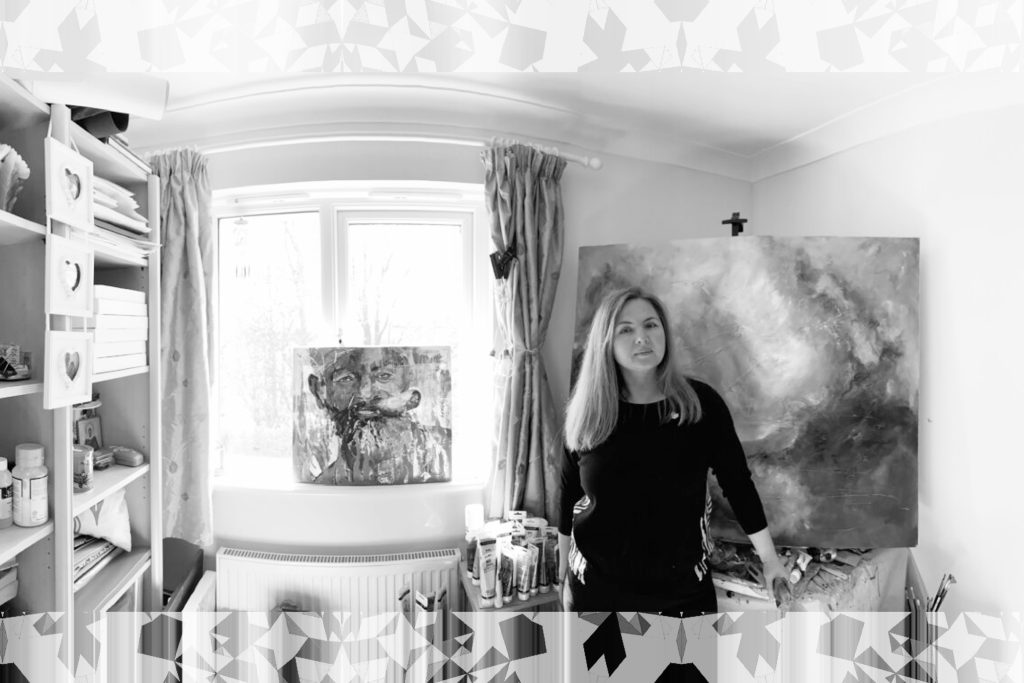 For questions about order and any other enquiry – please contact Viktoriya Richardson directly by viktoriyarichardson@hotmail.com or visit her website viktoriyarichardson.com to find original paintings, canvas prints or paper prints.
Website: viktoriyarichardson.com
Instagram: @viktoriyarichardson
Facebook: @viktoriya.richardson.artworks
Tiktok: @viktoriyarichardson
YouTube: @viktoriyarichardson
Pinterest: @viktoriyarichardson