| | |
| --- | --- |
| Dates: | 19 September 2014 to 30 September 2014 |
| Times: | N/A |
| Email: | N/A |
10.30am to 6pm
Private View: Friday 19th September, 7 to 9.30pm
Four women artists; Yvonne Lyons, Julia Kerrison, Stephanie Brunton and June Frickleton will be exhibiting an eclectic collection of sublime paintings exploring the theme of personal space.  


Visitors can expect a visual treat as the artists explore the theme in different styles. The paintings on display include figures, landscapes and abstracts and reflect the individual artist's interests and concerns. Each artist brings a different approach and technique to the theme but they are united in their passion for painting and the exhibition celebrates this.
All works are for sale, and visitors will also have the opportunity to buy postcards, original sketches and order limited prints.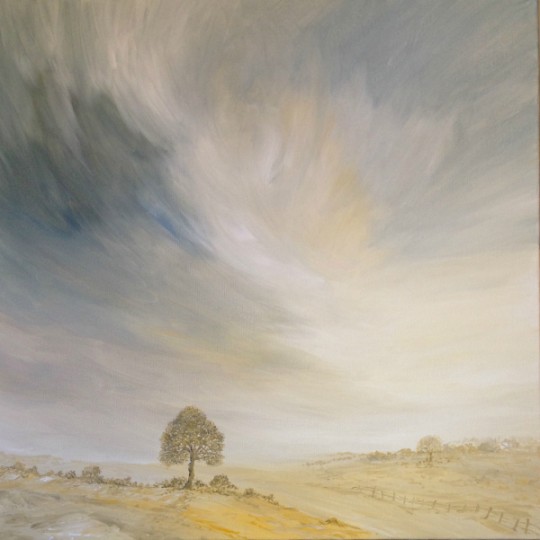 Yvonne Lyons (www.yvonnelyons.co.uk) is a Scottish artist and illustrator based near the Kent coast. She is self-taught and finds inspiration through nature and poetry, finding wonder in the everyday, so that each of her paintings has a unique character in its own right.
Yvonne grew up in Scotland and has gone from the rough, wild mountains of Scotland to London's rich variations and busy streets to beautifully manicured Kent with its chocolate-box coast houses, duck ponds and candy-coloured beach huts.This is reflected in the rich colour and quick movement in her paintings, giving a spontaneous and slightly melancholy edge to her work.
Julia Kerrison (www.juliakerrison.com) has worked in both London and New York. She trained initially in the theatre, focusing on scenic art, puppetry and mask making, before moving into fine art and illustration. This theatrical element is reflected in her work. She was the house artist for Trapdoor Theatre Company from 2000 – 2004, has worked at the Royal Opera House in Covent Garden and her paintings have been exhibited as far afield as New Orleans and Australia. Julia also works with local arts festivals, running workshops and working with local schools and community groups on their giant withy sculptures for parades.
Stephanie Brunton (www.stephaniebrunton.co.uk) lives and works in the seaside town of Whitstable on the Kent coast. She attempts to work with a sense of discovery through investigations into identity or the relationships between identity and physical appearance. People fascinate her and are the inspiration for much of her work. That said, a painting may take unpremeditated directions as meaning and metaphor are revealed to her during the process.
June Frickleton (www.frickletonfineart.co.uk) is a Scottish painter and curator whouses a personal vocabulary to create sumptuous paintings. The paintings have a strong visual impact that is heightened by the use of a reduced palette. The paintings are created over a long period of time using a mixture of brush marks and thinned down oil paint washes.  The paintings are often created on the floor with thinned paint poured in a controlled manner on the canvas. She then pours washes of turpentine over the surface to stain the canvas and build these stains up in layers until the desired image emerges. Working in layers builds up a surface which in certain parts resembles tributaries or veins adding depth and leading the viewer into the painting.